Gina Martino M.S, CCC-SLP
Gina is a Wisconsin state and nationally certified Speech and Language Pathologist who has extensive experience in the diagnosis and treatment of pediatric speech and language disorders.  She specializes in working with preschool ag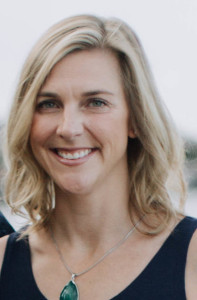 ed children, but has diagnostic and therapeutic experience in children and adolescents of all ages.
Having worked in the public school system for many years, Gina became frustrated with the inability to provide the best possible therapy to her students due to the amount of time spent on paperwork and the exceedingly large caseloads in the public schools.  Gina wanted to be able to provide her students with the amount and frequency of therapy that was truly needed as well as be able to tailor the treatment plan to the individual and their family's needs and goals.  Gina thus founded Chatterbox Speech and Language Therapy in order to provide high quality, individualized therapy to children with speech and language delays and disorders.  Gina has found that the most beneficial therapy comes from fun, play-based techniques that take place in children's natural settings.
Gina received her Bachelor of Science degree from the University of Wisconsin-Madison and her Masters of Science degree in Speech Pathology and Audiology from California State University-East Bay. She had almost 10 years of experience working in the public school system before starting Chatterbox Speech and Language Therapy.  Gina has experience diagnosing and treating general speech and language delays as well as Childhood Apraxia of Speech, social communication delays, stuttering and other fluency disorders, and phonological disorders.  Gina also has experience facilitating various forms of Augmentative Alternative Communication and has been trained in the Kaufmann Speech to Language Protocol.  She regularly attends a variety of continuing education courses and holds the Certificate of Clinical Competence through the American Speech and Hearing Association.
In her spare time, Gina loves to swim, hike, attempt to cook for her family, read, and spend time with her husband, Luca, and their two little chatterboxes, Enzo and Mila.